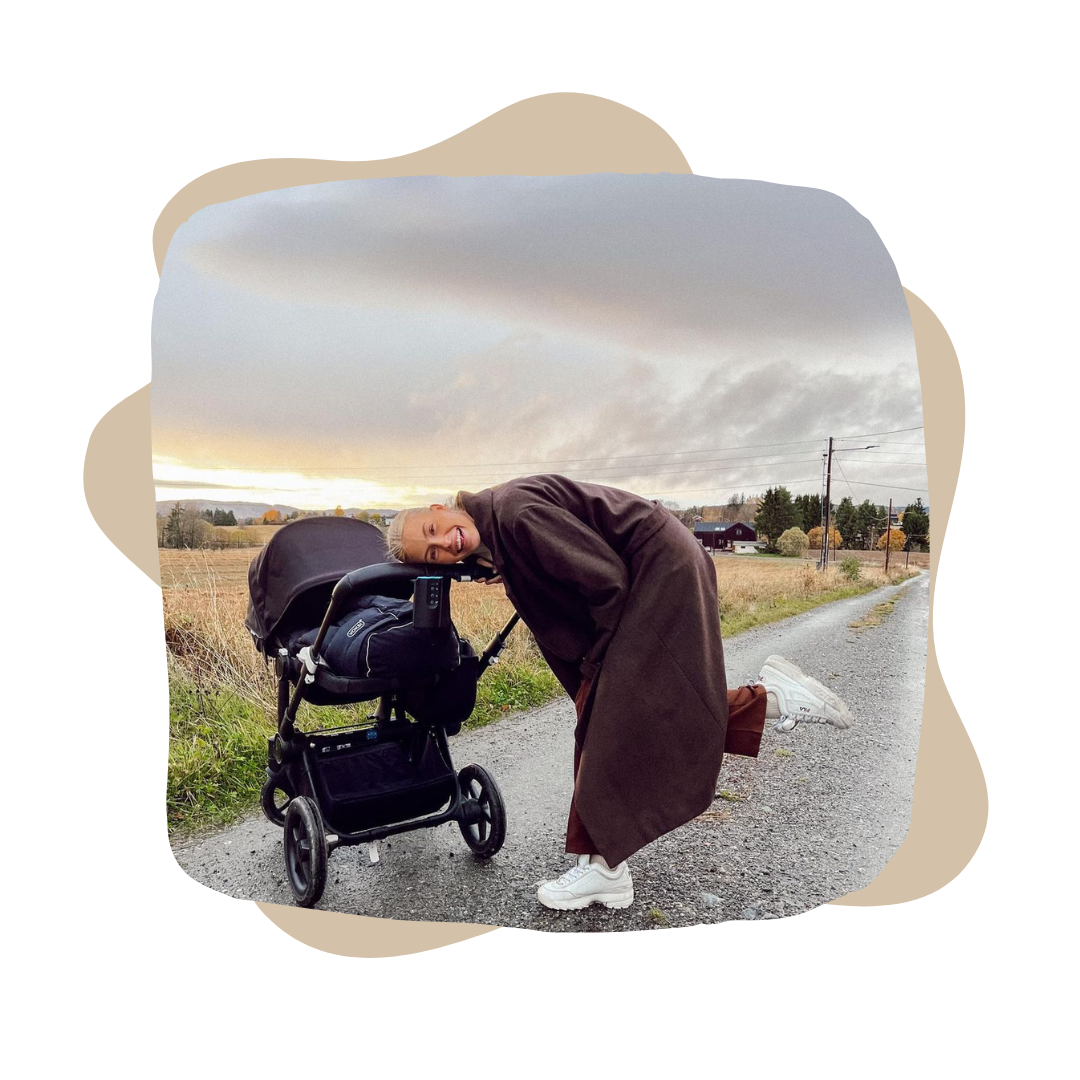 The Most Versatile Baby Rocker
They are babies for such a short period of time. But still, having a baby often means a long list of things you might need (or want) to purchase. It can get expensive as well as overcrowd your home. This is why we designed Sleepytroll the way we did, with the integrated ladder strap, making Sleepytroll a multi-purpose Baby Rocker.
Let Sleepytroll rock your:
Sleepytroll was originally designed for the stroller. It easily attaches to the handlebar and mimics rocking by hand. The + and – buttons let's you adjust the intensity of the rocking depending on your type of stroller and your baby's preferences and weight. Sleepytroll is IPX2 which means you can use it both indoor and outdoor.
Frequently asked questions | For Stroller
Does Sleepytroll void my stroller's guarantee?
No, it does not. It simply mimics rocking done by hand. Strollers are thoroughly stress tested to withstand heavy rocking.
Can Sleepytroll rock all strollers?
Sleepytroll rocks most strollers (even double strollers!). However, it does not rock umbrella strollers as there is no way to mount it vertically without a horizontal handlebar.
Is it good or bad to rock while my baby sleeps?
Babies are used to movement from the time in the womb and will naturally continue to desire movement long after being born. You can adjust the intensity of the rocking depending on your stroller and your baby's preferences/weight. Studies show that constant rocking is good for your baby – resulting in better quality sleep.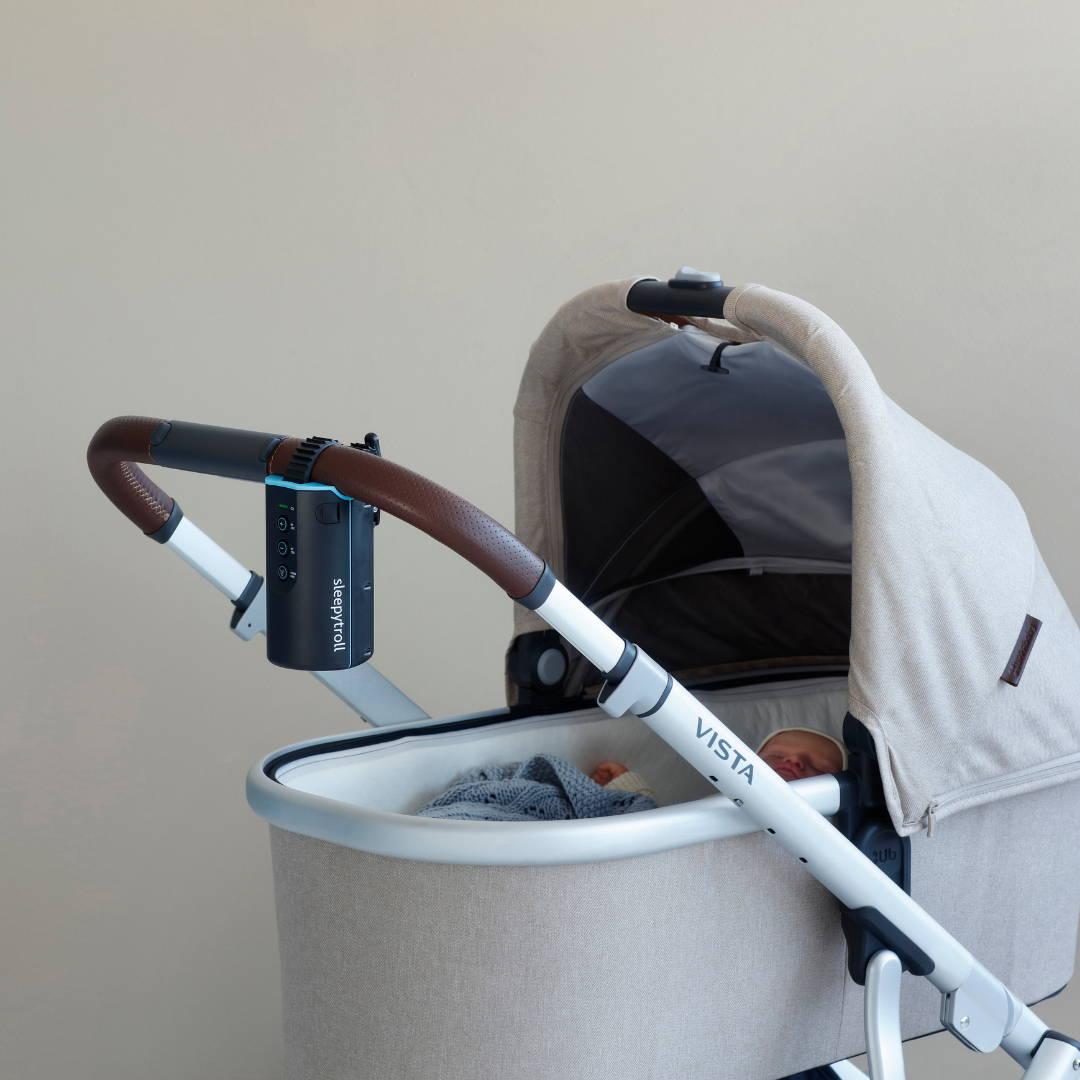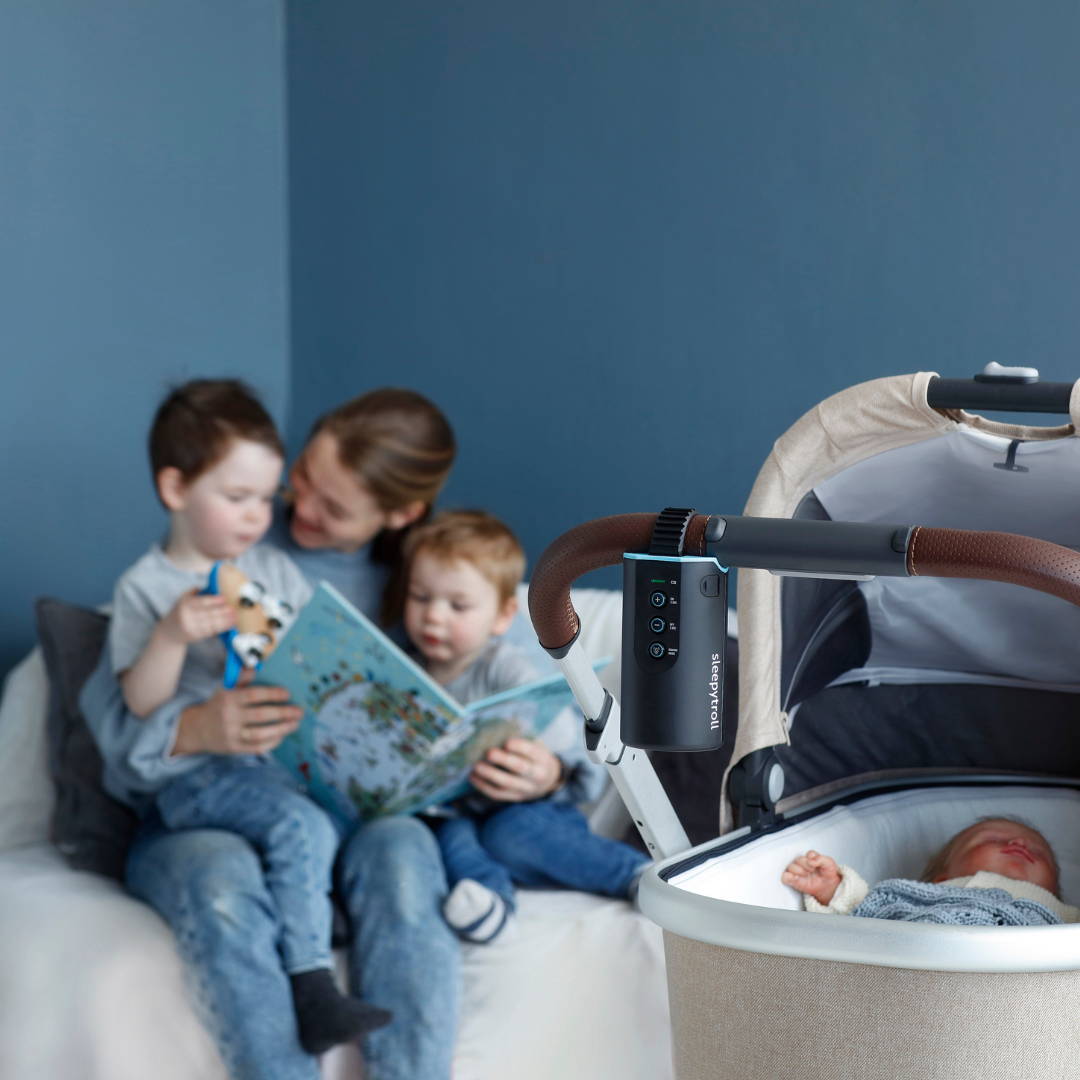 Some babies sleep best in their crib, and this is why we invented the Bed Adapter and the Bed Rocker Feet. Sleepytroll can either help your little one fall asleep using the manual mode, or you can use the sensor mode where Sleepytroll will rock the crib for 3 minutes everytime your baby cries or moves to help them bridge the sleep cycles.
Frequently asked questions | For Crib

Do I need adaptors to rock my crib?
If you can attach the Sleepytroll to your crib hanging vertical (very important!) you do not need a Bed Adaptor. However, most cribs would need a Bed Adaptor for Sleepytroll to be attached correctly. If you crib is rockable by hand, you might not need Bed Rocker Feet, but if your crib is solid, you will need the Bed Rocker Feet to allow Sleepytroll to rock it.
Does the Bed Rocker Feet work on all cribs?
No, Bed Rocker Feet will only work on cribs that have wooden legs, and that are not heavier than 22 kg (excluding matrass, bedding, and baby). With heavier cribs Bed Rocker Feet will be too compressed and will not provide a sufficient rocking motion.
Are there age requirements for the Bed Rocker Feet?
We do not recommend using Bed Rocker Feet if your baby is able to stand. If you wish to use the Bed Rocker Feet longer, we highly suggest you secure the crib to the wall with proper material.
Can Sleepytroll rock the crib all through the night?
If using manual mode Sleepytroll will automatically turn off after 40 minutes. If you are using sensor mode, Sleepytroll will stay on and keep helping your baby bridge those sleep cycles. However, if the sound or motion sensors are activated too many times Sleepytroll will turn off as your baby needs something more than just rocking.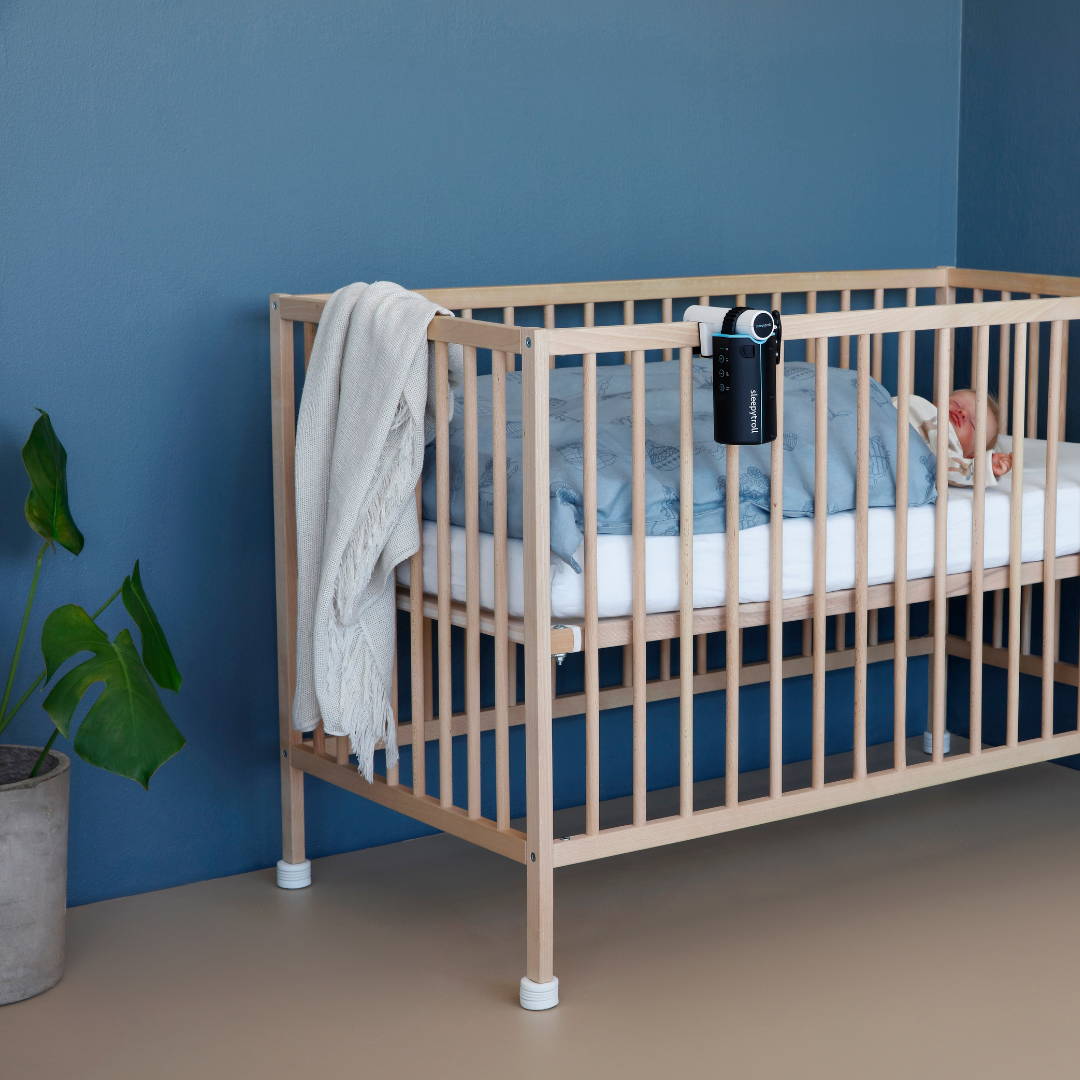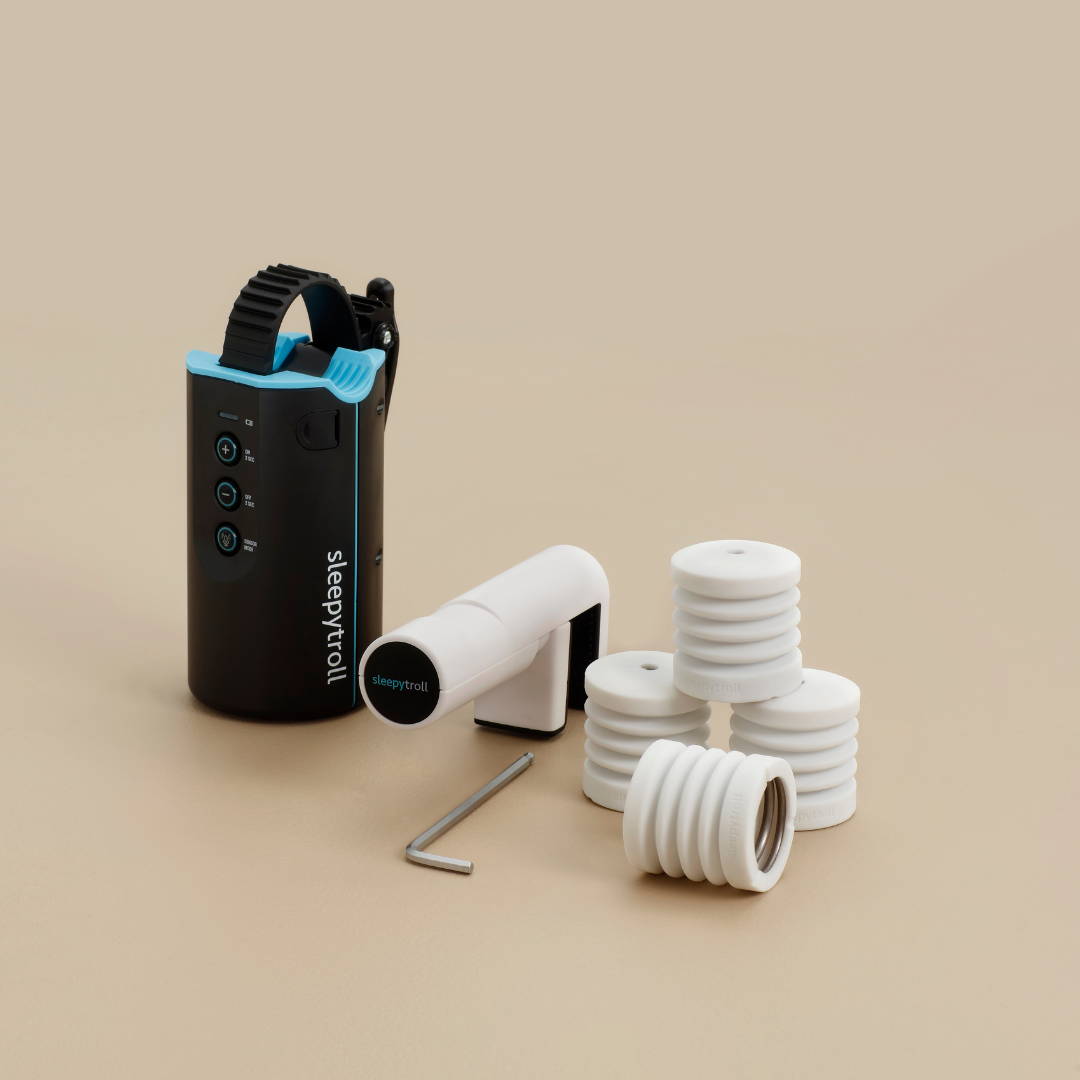 Sleepytroll can also rock the baby car seat by attaching it securely to the top of your car seat's handlebar using Sleepytroll's integrated strap. Babies should not stay in their car seats for a long period of time, but for a shorter period (like getting ready for a car ride) Sleepytroll can keep your little one settled. With newer car seats like Cybex Cloud Z that can turn in to a baby bed it is safe to let Sleepytroll rock your little one to sleep for a longer period of time.
Frequently asked questions | For Car Seats
Where do I attach Sleepytroll?
You attach it at the very top of the car seat's carry handle. Make sure it is vertical and tight. Do not mount at an angle as this put stress on the motor resulting in a reduced life span.
What kind of motion will Sleepytroll make on a car seat?
Sleepytroll will make the car seat rock gently, simulating those vibrations given by a car in motion.
Can the Sleepytroll fall and hurt my baby?
No, if you tighten your Sleepytroll well (only the car seat should move, not the Sleepytroll itself) it will not fall on your baby. It will be securely fastened.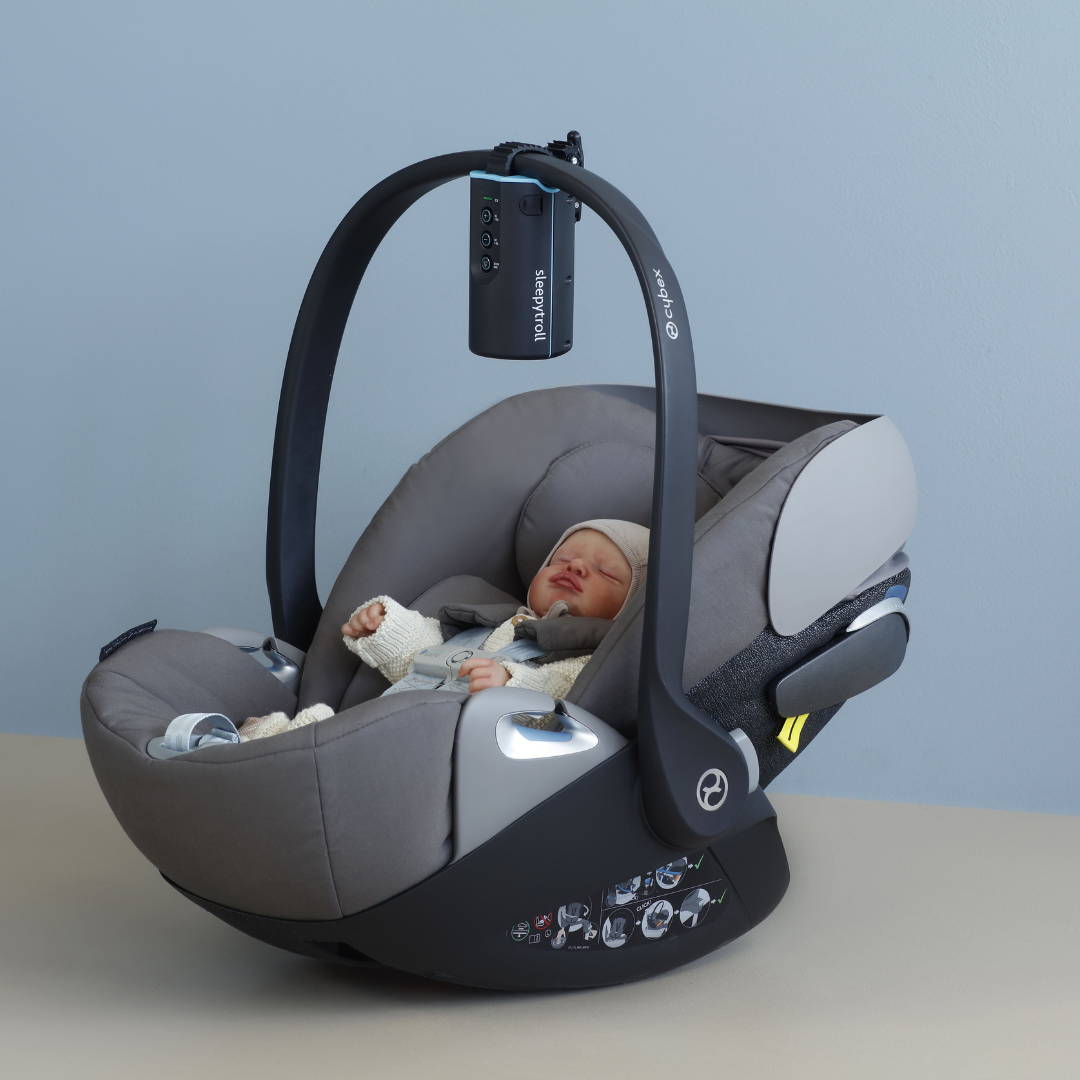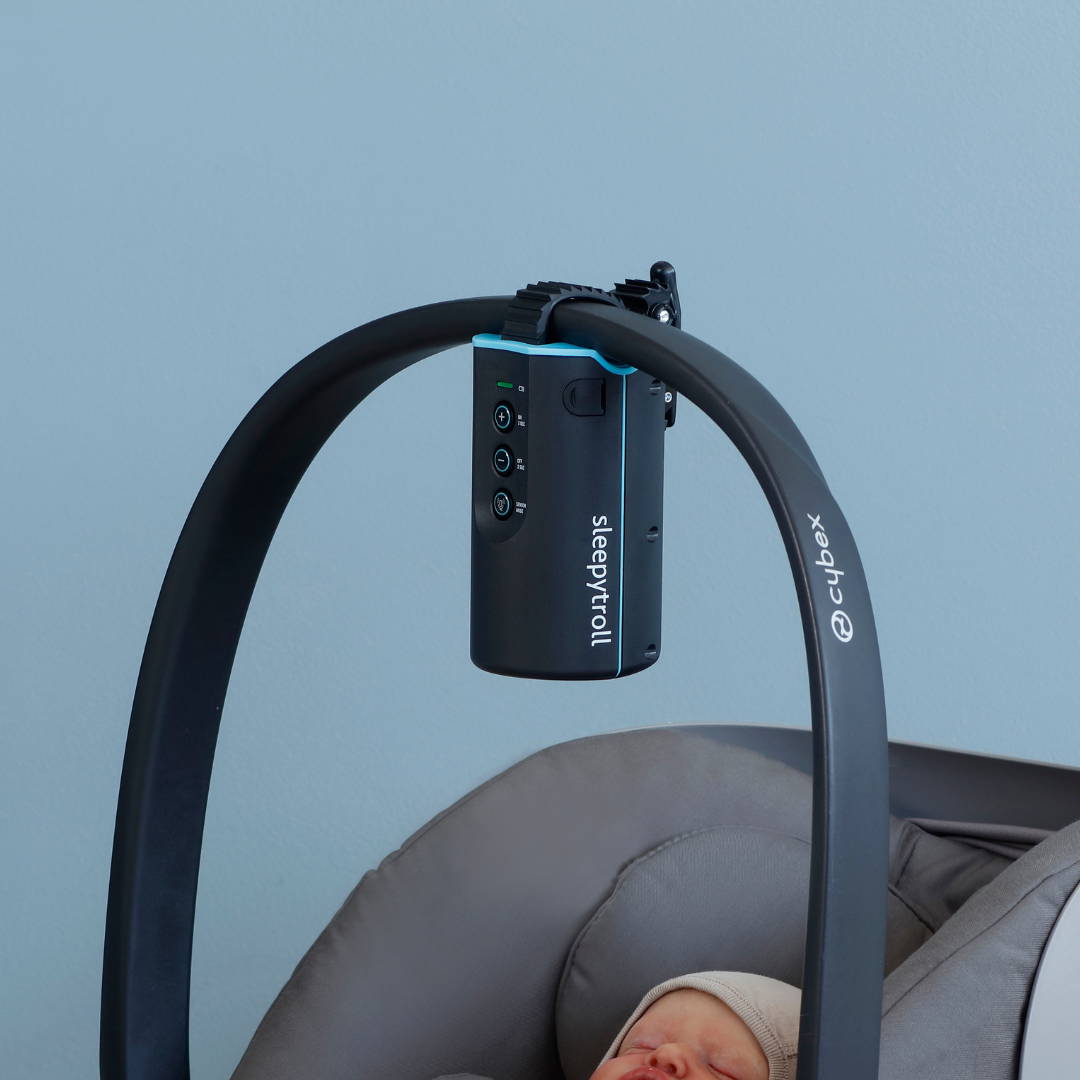 With Sleepytroll's versatile strap you can also use it on the baby hammock. Some baby hammocks can come with a motor but these are often very expensive, so why not let Sleepytroll do the rocking? Just attach it to the baby hammock's bar and watch your little bundle of joy drift off to sleep.
Frequently asked questions | For Baby Hammock
Where do I attach Sleepytroll?
You attach it on the bar that goes across the baby hammock. Remember to tighten the Sleepytroll good by pulling the big lever to get the desired effect.
Does it work on all baby hammocks?
Yes, it works on all baby hammocks – both those mounted from the ceiling and tthose attached to a tripod.
What kind of motion will Sleepytroll make on the baby hammock?
Sleepytroll will not make the baby hammock go up and down, but it will provide a gentle rocking motion that will help keep your little one asleep.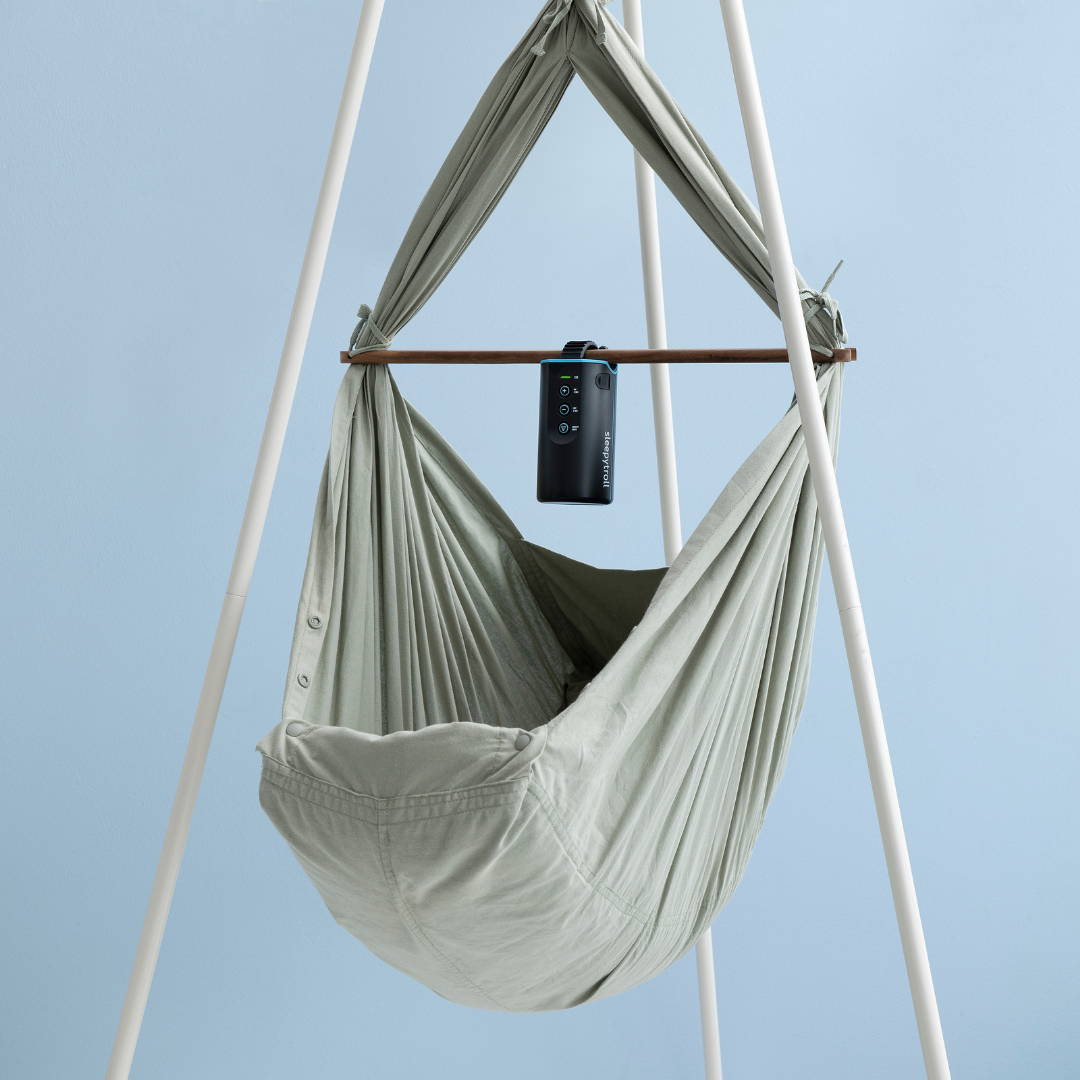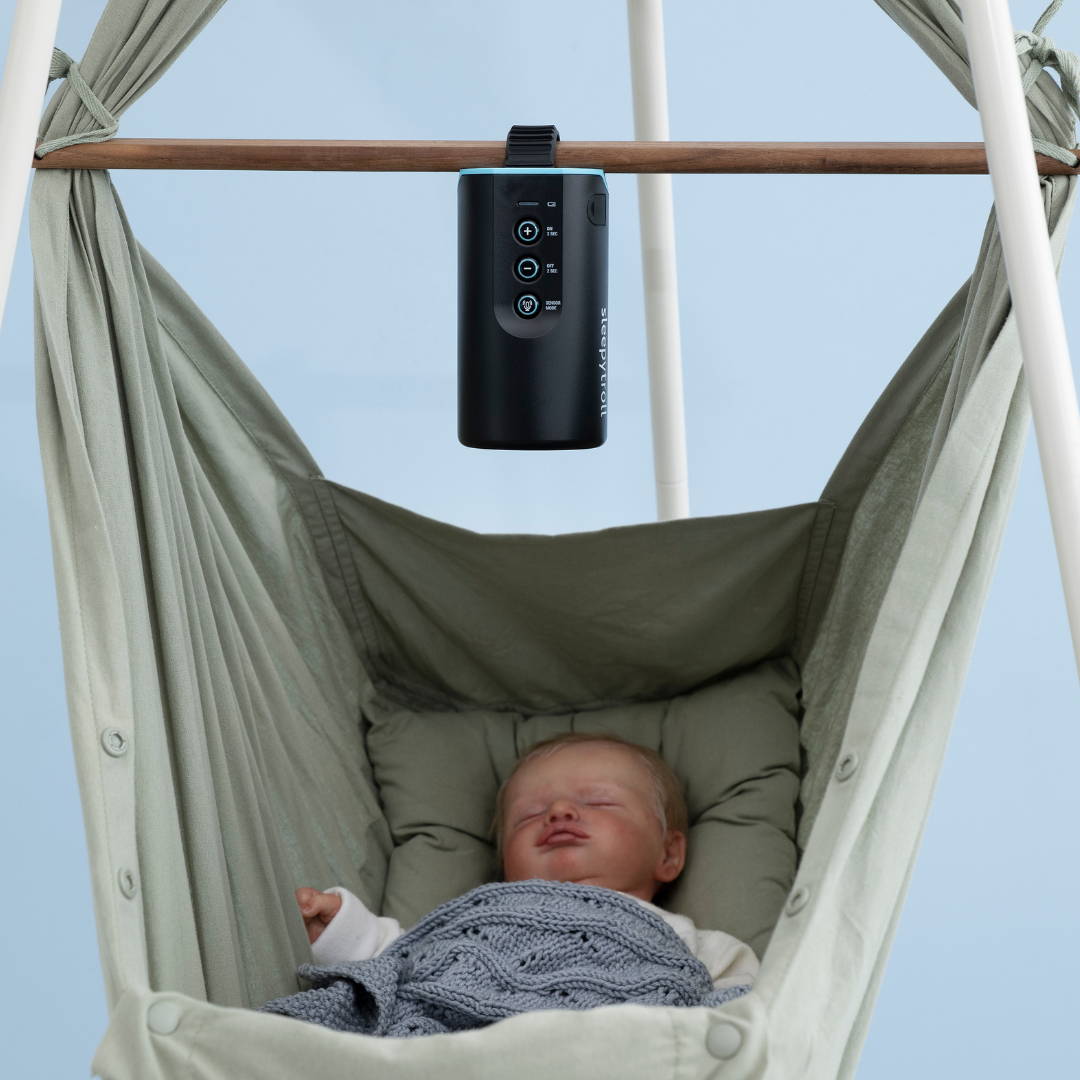 Let Sleepytroll lend a foot! Sleepytroll Bouncer Adapter easily attaches to your bouncer seat and rocks your little one to sleep – or simply keeps your baby settled when you are showering, making dinner, or playing with the siblings.
Frequently asked questions | For Baby Bouncer
Does it work on all baby bouncers?
The Sleepytroll Bouncer Adaptor fits most traditional baby bouncer designs with round tubular surrounding frames (like the Babybjörn Bouncer).